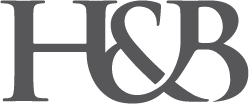 New Ideas and More Beer in Town.
When our taproom's founder first experienced the technology of a fully self-service taproom, he believed this was just the business to come to Williston. He wanted to give the residents a new and exciting destination that may not feel like you're in Williston, but yet you're right in the heart of the downtown. A place everyone could go to relax, have fun, and sample a wide selection of incredible craft beers and wine.
Soon after, Hops & Berry Taproom was born.
Located at 118 Karl Brown Way, Hops & Berry Taproom features 60 self-service taps, including craft beer, wine, and ciders. In fact, we have one of the greatest selection of self-service faucets in the country! Come by and share a new experience with us!